The Pilar Gold-Silver property has recently returned some of the regions best drill results. Coupled with encouraging gold and silver recovery results from metallurgical test work, Pilar is primed to be a potential near-term producer. Pilar is interpreted as a structurally controlled low-sulphidation epithermal system hosted in andesite rocks. Three primary zones of mineralization have been identified in the north-west part of the property from historic surface work and drilling and are referred to as the Main Zone, North Hill and 4-T. The Main Zone and 4-T trends are open to the southeast and new parallel zones have been recently discovered. Structural features and zones of mineralization within the structures follow an overall NW-SE trend of mineralization. To date, over 22,000 m of drilling has been completed.
Pilar has been the subject of two main exploration initiatives. The first was completed by Santa Catalina Mining (SCM) during 1996 and 1997 and the second has been completed by Minera Lyell S.A. de C.V (Lyell), and then Bestep, from 2008 to (2018). Both phases of exploration have included significant programs of surface exploration and reverse circulation drilling. It is the opinion of the author that the Pilar property represents an opportunity for the discovery of an epithermal precious metal deposit. (from Lavigne, 2016)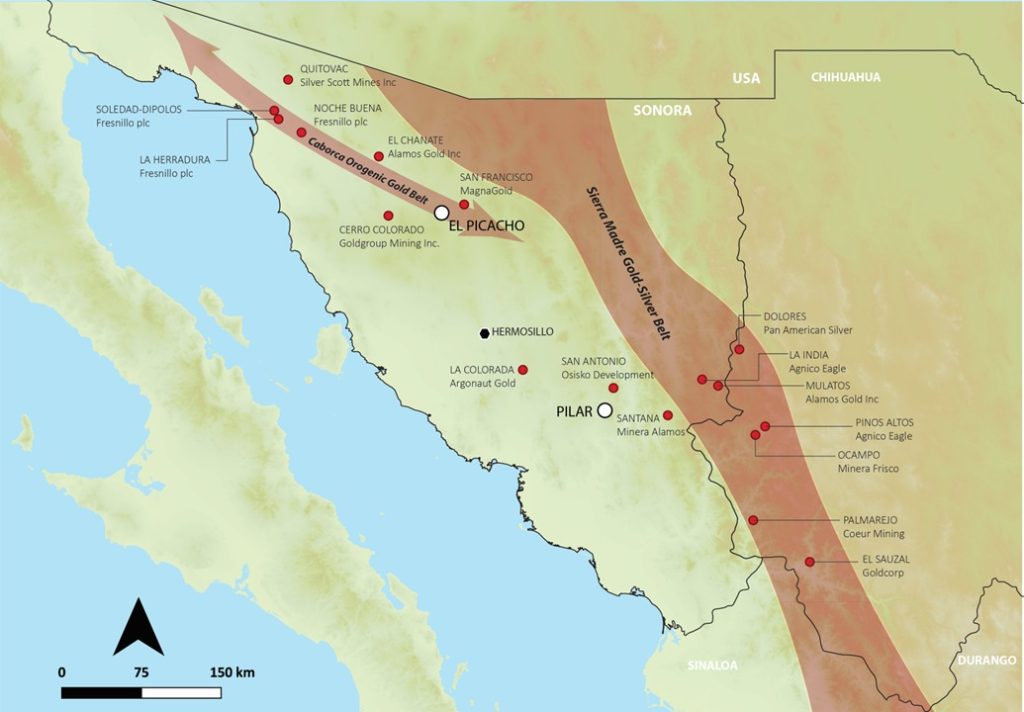 Pilar is located 130 km southeast of the capital of Sonora, Hermosillo. The project is fully road accessible and takes approximately 2 hours to drive to from Hermosillo to the town of Suaqui Grande on paved highway. From Suaqui Grande to the project site is approximately 30 mins on gravel road.